Featured Testimonial About Creighton University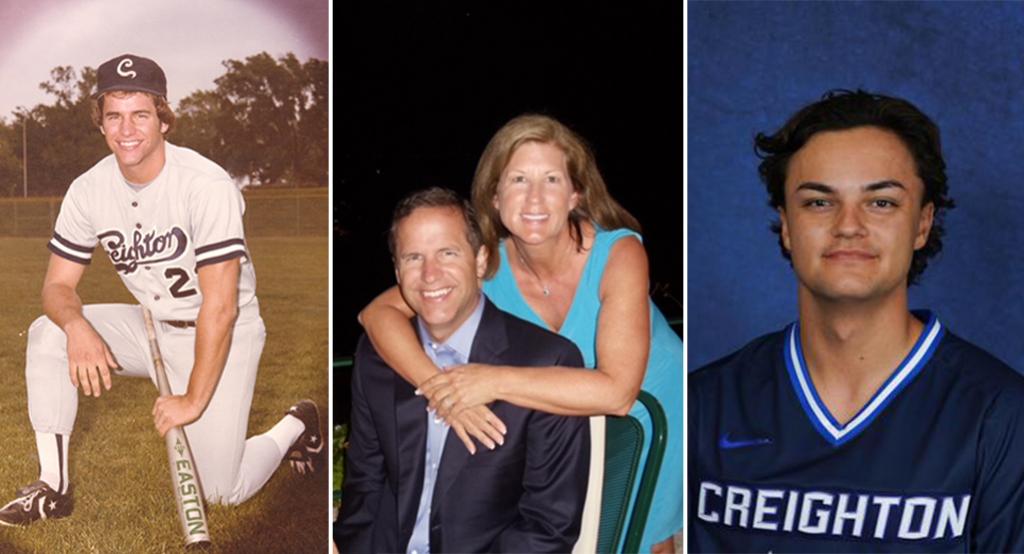 Creighton, whether it's in the classroom or on the field, is a training ground for future life. Debbie and I want to do everything we can to help the students on that training ground to succeed.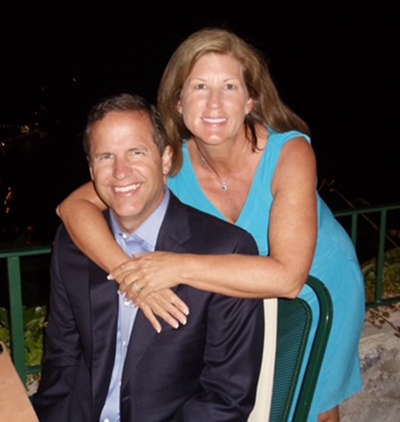 By Micah Mertes
A former Creighton baseball player is paying it forward for the next generation of student-athletes covering his old base.
Mark Henkels, BSBA'83 — along with his wife, Deborah Henkels, BA'83 — has endowed the first baseman position, establishing a scholarship for Creighton baseball players. This makes Mark the first former athlete to endow a position at Creighton.
The Mark and Deborah Henkels Starting First Baseman Endowed Scholarship is Creighton's third endowed position overall, following the Janie and Harry Hoch, Jr. Family Point Guard Endowed Scholarship and the Larry V. and Linda J. Pearson Family Starting Guard Endowed Scholarship, established for the men's basketball team in 2019 and 2022, respectively.
The first first baseman to be awarded the Henkels scholarship is Colby Canales, a junior in the Heider College of Business who transferred to Creighton this academic year.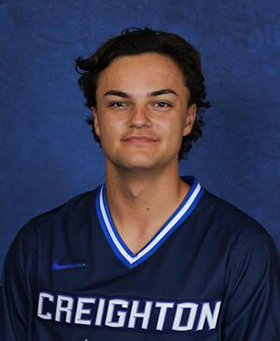 "I love it at Creighton," Canales said. "I love the academics, the professors, the baseball, the coaches, the athletics staff. Everyone has been unbelievable so far. And I'm so thankful to Mr. and Mrs. Henkels for this opportunity. It's amazing to see a fellow first baseman looking out for someone playing his position."
Mark Henkels — Managing Director at Moelis & Company, as well as a member of the Creighton Board of Trustees — said it was important for he and Deborah to give back to a community that's given so much to them. In particular, he said, he's thrilled to support student-athletes who will hold the same position he did. (In addition to playing first base, Henkels was also a pitcher during his time at Creighton.)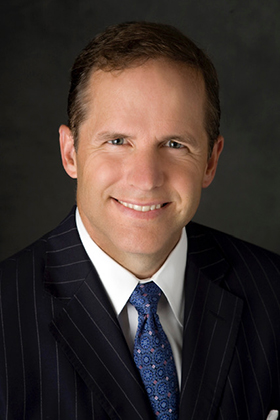 To celebrate the new endowed starting position, we spoke with Henkels about his Creighton experience on and off the field, the joys of giving back and the many ways baseball prepares you for the world of business.
Why did you and Debbie decide to endow this position?
Throughout our lives, we've both continually recognized how foundational our Creighton experiences were. Those were formative years that proved to be so important for us. That's our motivation. I had the experience of athletics and academics, which I've found to be particularly useful in my professional life.
Creighton, whether it's in the classroom or on the field, is a training ground for future life. Debbie and I want to do everything we can to help the students on that training ground to succeed.
In the case of the endowed position, I have to imagine that the student-athletes who are named to it in the future will appreciate that the support is coming from someone who can empathize with their specific experience, who knows what they're going through.
I think so. You know, when you're playing baseball, or any sport, you're in a bubble. You have the camaraderie and support of your teammates, but let's face it, baseball is a game of failure. That can be hard to metabolize. You're adjusting to the reality that maybe I'm not gonna be a professional baseball player. As a result of that, I know I've got to excel academically, as well as athletically. I know I've got to do the best for my teammates, not just for myself.
For any student-athlete at Creighton, I can appreciate the number of hours and mental challenges of trying to achieve excellence in the classroom and on the field. Learning how to prioritize and manage both created a unique set of attributes that I've been able to tap into throughout my life and work. I can't say enough about how much what I learned translated into achieving success during my career and home life.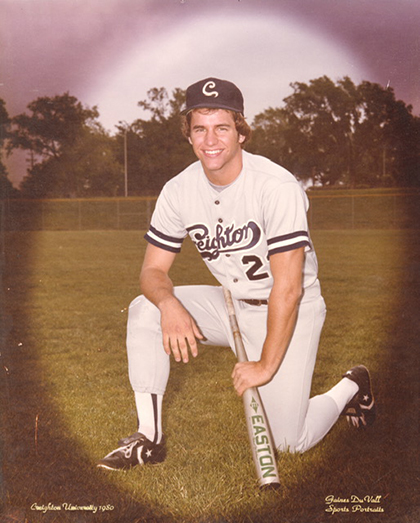 Debbie and I want to create an opportunity that makes it a little easier for Bluejays going through something similar.
Throughout your career, you've no doubt faced various challenges and setbacks. Do those moments take you back to your time and headspace as a baseball player? When you find yourself in the boardroom, do you sometimes imagine yourself on the field?
Dealing with difficult situations and sometimes even failing at them is the best teacher. It's a constant process to achieve greatness. It's a cliché now, but, like they say, "Even if you're a Hall of Famer .300 hitter, you're still failing 7 out of 10 times." Preparation is key and is highly correlated to success. Not meeting expectations focuses the mind and body to do what it takes to be ready next time. In these situations, ultimate success is very validating.
To use a different sports cliché … "Don't worry about the last play. Worry about the next play. And the one after that, and the one after that … "
Right, and if you do that, success will come naturally as a result. Because you're always moving forward.
It's the toughest trick of all, to block out those negative thought loops. But you have to because you're never just representing yourself. No matter what you do in life, you're on a team. You can't let them down, and when they need help, you have to lift them up.
That's an ethos I took to heart as a Creighton student and a Creighton athlete. This is an institution that's always moving forward and, in turn, it inspires you to do the same.
More about Mark and Debbie Henkels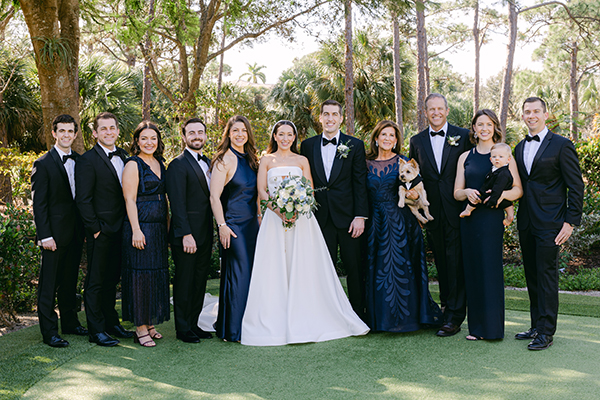 Mark Henkels is a Managing Director at Moelis & Company and is among the founding partners of its New York office. Henkels has specialized in mergers and acquisitions, as well as raising equity and debt capital for corporations around the globe. Prior to joining Moelis, Henkels built investment banking franchises at Merrill Lynch, CIBC World Markets, Salomon Brothers and Smith Barney in sectors such as metals and mining, capital goods, chemicals, aerospace and defense, and building products. He began his career in Omaha as a certified public accountant at KPMG and earned his MBA from the University of Chicago.
Henkels made his way to Creighton University from Chicago and played baseball for the Bluejays from 1980 to 1983. He was twice named to the Missouri Valley All-Conference team.
Henkels and his wife, Debbie, BA'83 — the parents of five children — are proud Creighton alumni who cherish their educations and believe in the value that it's brought to their lives.
The couple established the Mark and Deborah Henkels Endowed Baseball Scholarship, now the endowed starting position, and contributed to the Heider College of Business Ignite the Greatness campaign in 2012. The Henkels also have been active in their parish, Immaculate Heart of Mary, for many years.
The Henkels have maintained a strong, supportive tie to Creighton. Each year, Moelis & Company hosts Heider College of Business students during their weeklong New York travel course. In 2017, Mark was honored with the Alumni Merit Award for the Heider College of Business.