Featured Testimonial About Creighton University
In many cases, college graduations mark the end of strong and close friendships. But the Carroll Open has proved otherwise.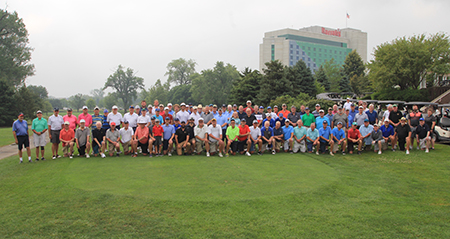 In 1972, Tom Tierney, BSBA'73, invited a group of Creighton business students to his home in Carroll, Iowa, for a golf outing he called the Carroll Open. Nearly 50 years later, the open is still going strong.
This summer, Tierney and nearly 90 other alumni and friends held the 50th Carroll Open at the Dodge Riverside Golf Club in Council Bluffs, Iowa. Since launching in Carroll in 1972, the open has been hosted in Des Moines and other cities but primarily at Dodge Riverside.
The driving forces behind the longtime tournament are Omaha attorneys Bob McGowan, BSBA'71, JD'75, and John Holdenried, BSBA'72 (pictured below).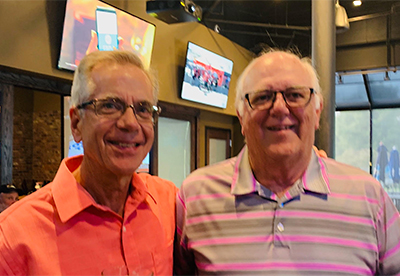 "It's not really about golf," Holdenried said. "It's about renewing friendships with our Creighton classmates and meeting new friends, as players have invited their friends and neighbors. We also had several sons and sons-in-law join their fathers on teams."
For this summer's open, 30 participants traveled from out of town from all over the country, including tournament founder Tierney, who lives in Mesa, Arizona.
McGowan said the Carroll Open has carved out a unique niche for participants.
"In many cases, college graduations mark the end of strong and close friendships," he said. "But the Carroll Open has proved otherwise. In this high-tech computer world that often creates isolation, the tournament has served as the beginning of a whole new era of bonding and strengthening of friendships and family life."