Featured Testimonial About Creighton University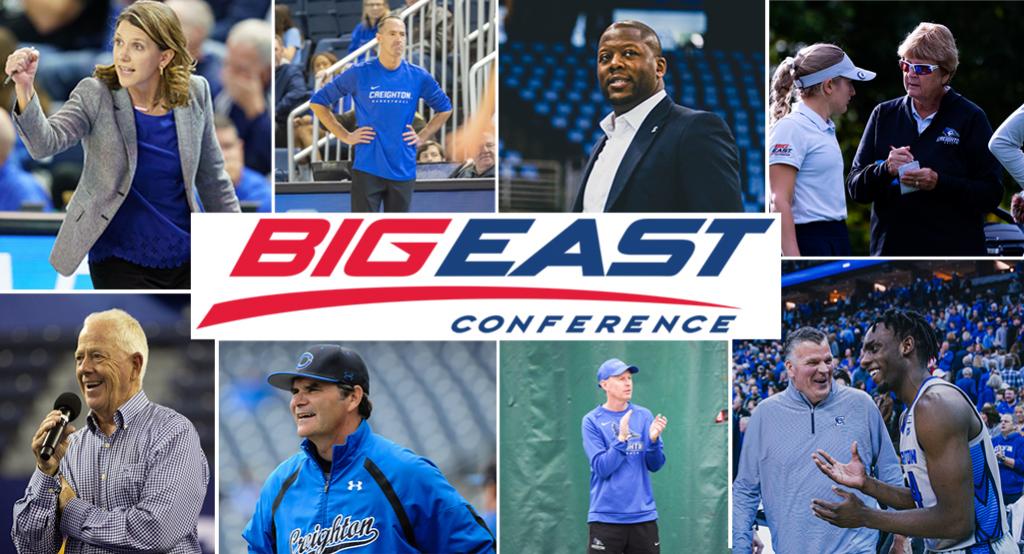 The BIG EAST brought national attention not just to our program but to the University as a whole. Now, Creighton's story is being told.
Greg McDermott
Men's basketball head coach
No one cheers like a Bluejay
Creighton Athletics' success this past decade was possible because of you. Your support is the X factor that keeps our teams thriving season after season. We hope you'll consider continuing to support all of our programs through the BIG EAST Fund. You can make a gift here!
* * *
By Micah Mertes
When Creighton joined the BIG EAST Conference — officially on July 1, 2013 — a Chronicle of Higher Education writer put plainly the benefit of the conference swap …
"Creighton is an outstanding institution," he said. "But a lot of people haven't heard of it."
There were many other good reasons to join the BIG EAST — the powerhouse basketball programs, for starters. But scaling up our name and reputation was a big one.
Joining the conference would put us in the mix with schools like Georgetown and Villanova. It would broadcast our logo to households across the country. It would introduce more people to Creighton. And not just our athletics. Our academics, our community, our values.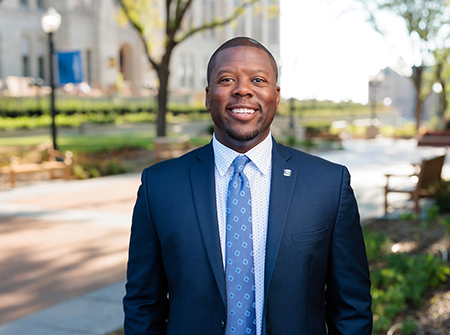 This month, Creighton will cap off a decade in the conference with the BIG EAST men's and women's basketball tournaments. So we thought it was a good time to ask the question: What has 10 years in the BIG EAST meant for Creighton University?
"From the perspective of the whole University, it has promoted us and continues to promote us and elevate our profile," says Marcus Blossom, McCormick Endowed Athletic Director.
"It's getting our excellent athletic and academic programs noticed," he says. "It's attracting quality students and quality professors to teach them. It's a fantastic conference, and I'm excited for the ways it will continue to put the University on the map."
Our decade in the BIG EAST has made tangible gains for Creighton in such areas as admissions.
"It's brought more students to Creighton, though not in the way you might think," says Mary Chase, EdD, vice provost for Enrollment Management "We're not attracting more students from the east. What joining the conference has done is make Creighton relevant in the minds of more prospective students from our traditional markets. Because they now see that Creighton can compete with a school like Villanova on and off the court."
Under the leadership of Creighton President and BIG EAST Board of Directors chair the Rev. Daniel S. Hendrickson, SJ, PhD (and, before him, former President the Rev. Timothy Lannon, SJ, BS'73), the University has flourished these past 10 years.
Yet it's not simply because of the bigger platform the BIG EAST has given us. It's what Creighton's coaches, players, students, faculty, staff, alumni, friends and fans have done with that platform — taken every opportunity to show the larger world who we are.
To celebrate our decade in the conference, we asked a former athletic director and six head coaches who have been here since 2013 to reflect on what the BIG EAST has meant for their players, their program and Creighton as a whole.
Note: Interviews were conducted separately.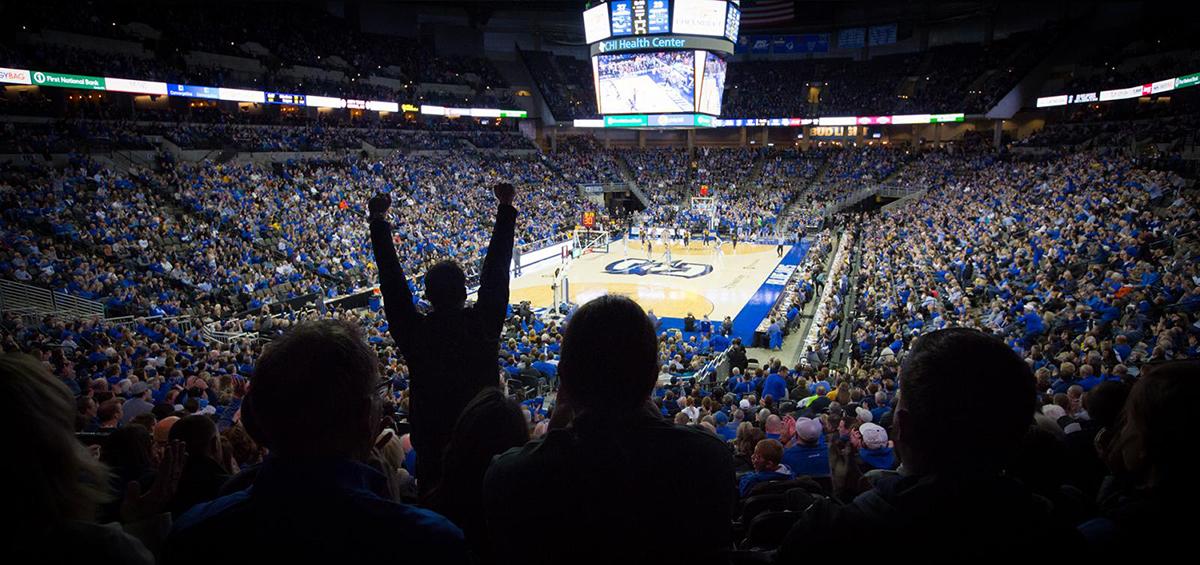 A new arena
On joining the BIG EAST.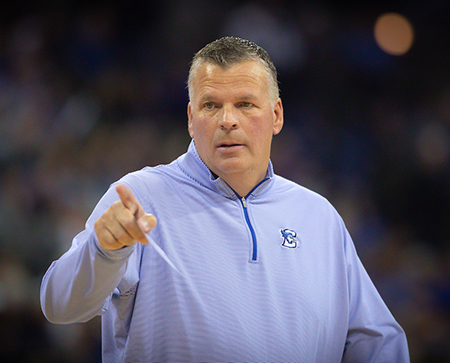 Greg McDermott, men's basketball head coach: I'll never forget it. I was in a hotel room in St. Louis for Arch Madness (the Missouri Valley Conference's men's basketball tournament). I remember I was looking out my window at the Gateway Arch when I got a call, and they said, "Hey, we're going to move to the BIG EAST." And I said, "Oh really? What year?" And they said, "This fall."
Tom Lilly, men's and women's tennis head coach: The Missouri Valley was a great conference for us. I really enjoyed all the people we competed against and got to know over the years. It was kind of sad when we left, but it was also exciting.
McDermott: It was a wide array of emotions because of the tremendous relationships we had with the Missouri Valley.
Bruce "Rass" Rasmussen, former athletic director: We saw it as a no-brainer for Creighton.
Lilly: I remember when Rass was talking to us about the move, he said, "This isn't just for Athletics. It's for the whole University."
Debbie Conry, women's golf head coach: The pros outweighed the cons.
Rasmussen: The athletic department is in a lot of ways the front porch of the University. When your teams get a lot of publicity, a lot of advertising and more name recognition from populations east of Omaha, it makes Creighton more attractive to students.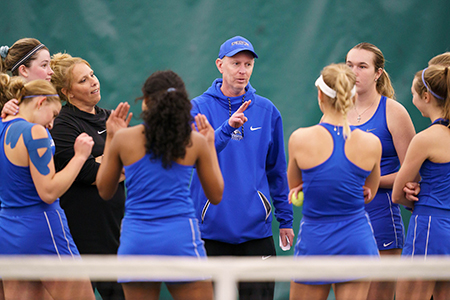 Lilly: I recall most of us were cautiously excited about moving to the BIG EAST. (Laughs.) I also remember a lot of us jumped online immediately to learn more about some of these teams we'd never played before.
Ed Servais, baseball head coach: I think I was most impressed by how the student-athletes handled the transition. It was a huge adjustment, but I never heard a complaint out of them. They just looked forward to the new opportunities being in the BIG EAST presented us.
Jim Flanery, BA'87, women's basketball head coach: There's no question in my mind that Creighton is in a better pace for having gone to the BIG EAST. Was it a risk? Yes. But I think if you look at what it's done for our programs and the University over the last decade, it would be very hard to say it wasn't the right decision.
McDermott: We were walking into a world that we knew was going to be pretty cool, even if we didn't really know how to navigate it yet. But it's ended up being a great ride. It's hard to believe it's been 10 years already.
'Our story is being told'
On what 10 years in the BIG EAST has meant for their programs and the University as a whole.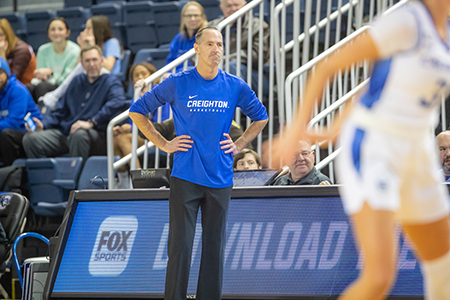 Flanery: In so many ways, the BIG EAST has raised both the ceiling and basement of our program. It's a better women's basketball conference, so we're recruiting even better student-athletes now because of the quality of the competition and the better overall experience we've been able to offer student-athletes. And when your team makes the Elite Eight, you're now a little more attractive to a higher level of recruit.
Conry: The No. 1 thing it's helped me in is recruiting. And I also feel like there's a greater commitment to our program financially.
Lilly: The biggest change for our program was our budget, especially as far as scholarships. The University is making more money in the BIG EAST, mainly through men's basketball, and that supports all programs.
Servais: Our biggest change is probably travel. We used to take one flight. Now we take seven.
Lilly: Joining the BIG EAST has also helped us get more endowed scholarships thanks in part to our higher profile. And that's helped our level of student-athlete go up.
Servais: Another big change was losing our rivals. In the Missouri Valley, at least when it came to baseball, we had some natural rivals like Wichita State and Missouri State. The players and the baseball community in Omaha always looked forward to it. It's taken quite a few years for our program to work up to that again.
Kirsten Bernthal Booth, volleyball head coach: The Missouri Valley was a really competitive conference for volleyball. So while I was excited about the BIG EAST, I knew that from a volleyball perspective it wasn't the upgrade it was for soccer or basketball. What I didn't recognize at the time was the cachet the BIG EAST would bring. It's opened a lot of doors for us.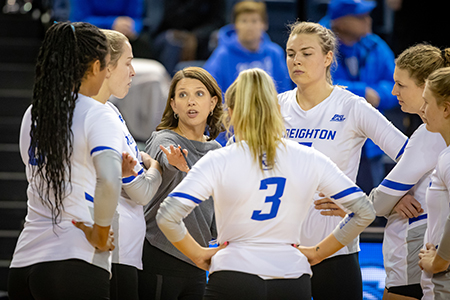 McDermott: You know, I always said when we were in the Missouri Valley, that we're a Sweet 16 away from our story being told. I think everybody kind of thought we had this nice little basketball program in the middle of the country. We were successful, but I don't think a lot of people knew about it nationally. The BIG EAST changed that. It brought that national attention, not just to our program but to the University as a whole. Now, our story is being told.
Rasmussen: That was always one of the main attractions of the BIG EAST — our television contract and the exposure it's given us.
Flanery: The following is true of student-athletes and really all students … You've got to get them on campus to help them understand how special Creighton is.
Booth: There's no question that being in the BIG EAST has raised our profile. It's been transformative and continues to catapult our institution.
Flanery: You hear this all the time from people who visit: "Creighton is better than I thought." The facilities are better than they thought. The teams are better than they thought. But to make that impression, first you've got to get people in the door.
Booth: The schools in the BIG EAST are phenomenal schools. I can't say that enough. These campuses are exquisite and have such a great academic profile. And now, we're in that group. We're on that level.
Show them who we are
On what they're most proud of these past 10 years.
Flanery: It would be easy to say I'm proudest of our team going to the Elite Eight. But I think probably the thing I'm most proud of is our consistency. We've pretty much always been a top-half team. And that means what we've achieved is sustainable.
McDermott: We've been able to make it to the NCAA tournament a lot more than we haven't, so there's a lot that I'm proud of there. But I think what I'm most proud is that while the names on the back of the jerseys have changed over the course of my 13 years and the 10 years we've been in the BIG EAST, we've found a way to field really good teams without sacrificing the culture of having good people represent our University.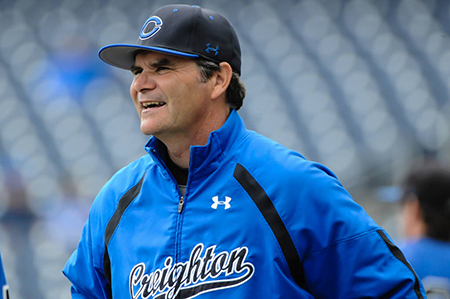 Booth: From an on-court standpoint, what these women have been able to do in the BIG EAST against some very tough teams is remarkable. But I think the most important part of my job as a coach is helping to graduate amazing women who are doing amazing things.
Servais: I'm proud of the wins, of the fact that we've got the most league wins (103) of any team in the BIG EAST over the past 10 years. But I'm just as proud of who these guys are as people.
Booth: I'm so proud of the women we've had and continue to have in this program. I think they really epitomize what Creighton is. They're players, but they're students first. That's why they chose to come here in the first place.
Conry: I feel like my job is about a lot more than coaching my players on how to hit a golf ball. I think probably any Creighton coach would tell you that the most important thing is the relationships you're building with these kids. We're here to help them become independent and self-empowered and feel like they can accomplish anything they want.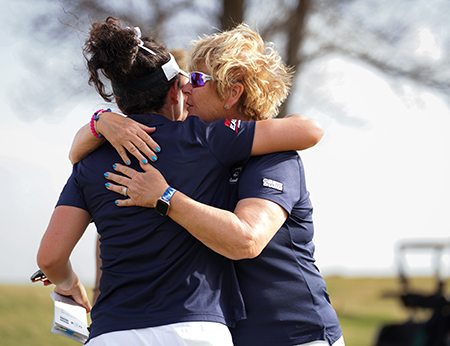 Rasmussen: I would always tell our coaches that if all they're doing is improving student-athletes individually and as part of a team, then they shouldn't be working at Creighton. Our job is to prepare them to be leaders in their families, in their businesses, in their communities. Frankly, that's why I stayed at Creighton for as long as I did. Because I feel that we are truly part of a multigenerational process here.
Servais: It's easy to get fixated on wins and losses, and I understand that. I want to win games, but just as important I want our guys to be successful when they leave here. We never want our players to have to sacrifice all the other opportunities they have to develop at Creighton.
Conry: Community service is part of Creighton's mission, and we have to give our players the time and room to do that. We can't deny them that. It's the spirit of Creighton. They're here for a different kind of experience.
Servais: I don't think we talk enough about the faculty and staff who are here to help all students and, in my case, student-athletes. Everyone goes above and beyond here to make sure that our players are successful.
Seeing us at our best
On how the fans make Creighton successful.
Rasmussen: With all of our sports, what I'm most proud of is that on a much more national platform, we've been able to demonstrate through our athletics programs that to a team, they love each other, they love the sport they're playing, they love the fans.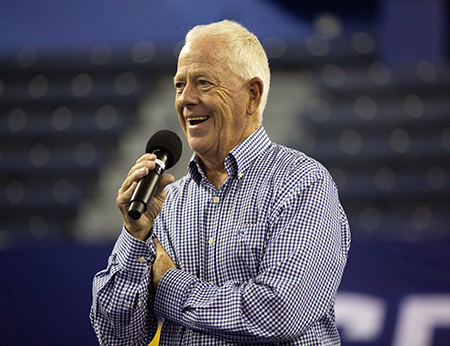 Servais: Since we moved to the BIG EAST, it hasn't just been the players and coaches who have had to give more of themselves, but everyone who supports us, everyone who works behind the scenes to make all of Creighton what it is.
Rasmussen: Creighton has always tried to stress that everyone plays a role for the betterment of the team. By improving the condition of one, you improve the condition of all. That was true of Creighton in the Missouri Valley; now it's true of Creighton in the BIG EAST.
McDermott: After we play, later that night when I go watch one of our games I recorded, I'll see that building full of our fans, and I'll see the energy and enthusiasm they have for our program. And I'll know that there are a lot of eyes all over the country watching us.
Rasmussen: That's one thing you can say about 10 years in the BIG EAST … The rest of the country has never had a better opportunity to see the quality of our student-athletes and the caliber of our University.
* * *
The best is yet to come
The not-so-secret ingredient to Creighton's success in the BIG EAST continues to be fans like you. You make this possible, through your faith, your fandom and your neverending support of our student-athletes. Would you consider rooting for the Jays by supporting the BIG EAST Fund? You can make a gift here!