Featured Testimonial About Creighton University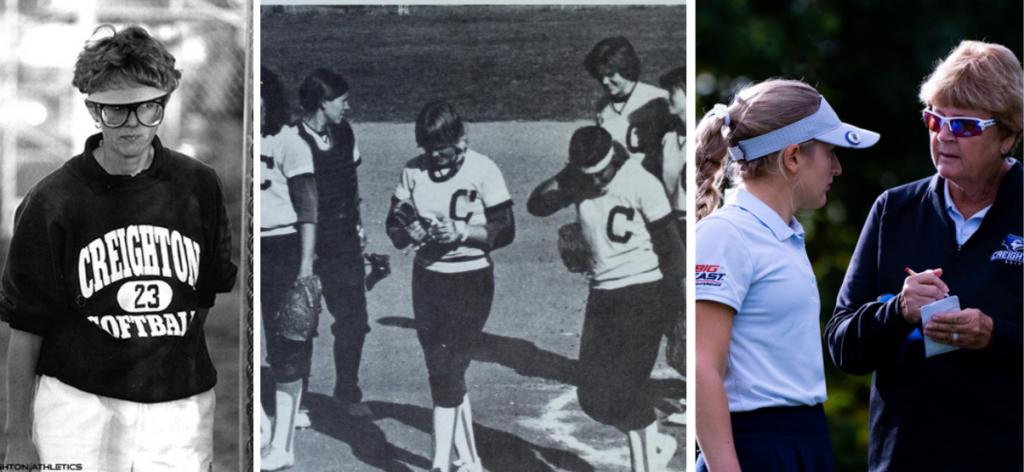 I didn't have the same athletic ability as Paul Silas, but when I put on that uniform, I felt like I was on the same level," she says. "He was a Creighton athlete. Now I'm a Creighton athlete. That just stirred my soul.
Mary Higgins, BA'73
Former Creighton softball coach and hall of famer.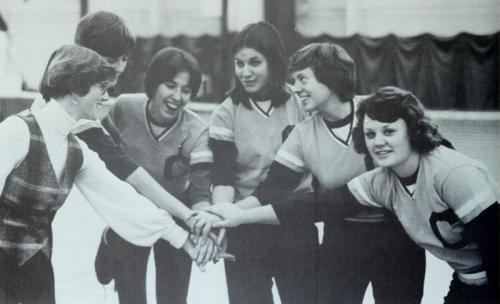 Fifty years of intercollegiate women's sports at Creighton started one fall afternoon with a game of catch on the Deglman/ Swanson quad.
"We were throwing the ball around, and we started talking about getting a team together," says Mary Higgins, BA'73 — then a senior, later a Creighton softball coach and hall of famer.
Mary soon led a group of students into the office of Dan Offenburger, assistant athletic director, and pitched him the idea for Creighton's first intercollegiate women's program. Dan (who had four daughters) signed off on the team and agreed to coach. Athletic Director Tom Apke and the Committee on the Status of Women gave their approval, as well, and Creighton's first women's program was born in time for the 1973 season.
One of Mary's proudest moments was putting on the uniform for the first time.
The following semester, Creighton hired two women — Meta Johnson and Eddye McClure — to grow the women's intercollegiate sports program, forming and coaching teams for women's basketball, softball, swimming and volleyball.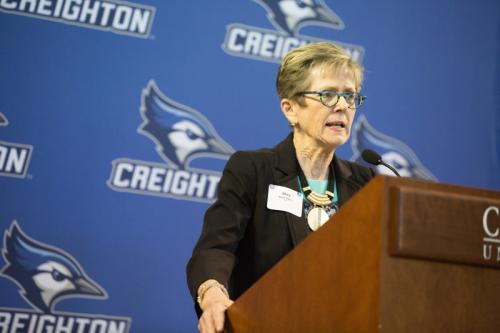 "Mary and many others have made huge strides for women at Creighton," says head volleyball coach Kirsten Bernthal Booth. "There's still a long way to go. But they pushed women's sports through and continue to fight for them today."
Every few years, Kirsten likes to bring Mary in to speak with the team about the early days — before the Ruth Scott Training Center, before the Ryan Athletics Center and D.J. Sokol
Arena, before scholarships and travel budgets. Those first softball teams didn't have a field. They practiced in the Old Gym, fielding ground balls off a wood floor and rotating home plate around so the shortstop wouldn't bump up against the wall.
From those humble beginnings — and with the faith of countless coaches, student-athletes, alumni, fans and donors — women's athletics at Creighton grew into everything it is today.
"One thing I can't stress enough," Mary Higgins says, "is that Dan Offenburger, those first players, the administrators … they didn't start women's athletics because it was federally mandated by Title IX. They started it because it was the right thing to do. That made all the difference."
More photos of Mary and other trailblazing Creighton athletes and coaches.