Featured Testimonial About Creighton University
I look forward to the energy both on campus and on social media…and of course, the socks! But my favorite parts are how faculty and staff support each other's causes.
Mary Ann Tietjen, Senior Director, The Success Center
Giving Day is a day for sharing and celebrating what makes Creighton special. What makes Creighton exceptional is the teaching and the mentorship and support from our dedicated community that continually shows commitment to Creighton's mission.
By signing up as a Giving Day ambassador, you can share your Creighton story and help spread the word about this special campaign. All members of the Creighton community, including students, faculty and staff, alumni, parents, fans and others are welcome to participate. Ambassadors will receive an exclusive Creighton pennant and those who raise the highest number of gifts will be eligible for additional prizes. Best of all, we'll equip you with the tools you need to connect alumni and friends to the causes and programs you care about most.

Email AnnaAlexander@creighton.edu to find out how you can inspire Bluejays everywhere to come together and give back during the 6th Annual Giving Day on Wednesday, April 12.
Hear from other Giving Day ambassadors: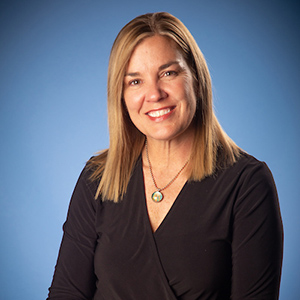 "I look forward to the energy both on campus and on social media…and of course, the socks! But my favorite parts are how faculty and staff support each other's causes. I also really enjoy checking in on the leaderboard to see the geographic diversity of the donors. To know that on the same day, Bluejays from across the country and around the world are coming together to support Creighton is pretty special."
--Mary Ann Tietjen, Senior Director, The Success Center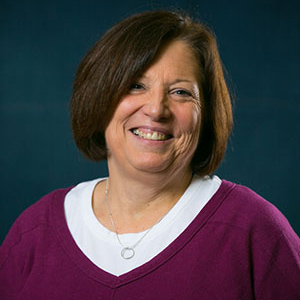 "With each gift on Giving Day, we can do good things and that's so terrific. But even more important is that loyalty and support from alumni, and our friends. It's amazing to know that the community we build during our students' time here continues. It's that community and connection that make me love to keep checking social media and liking and commenting on posts. And it's exciting to watch the totals!"
--Carol Zuegner, PhD, associate professor of journalism and Joella Cohen Endowed Chair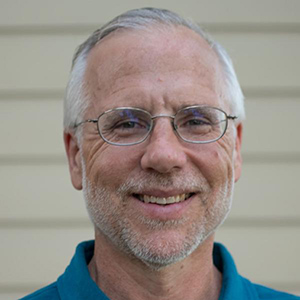 "My favorite thing about Giving Day is sharing the story of the Schlegel Center for Service and Justice. Our SCSJ Communications Team does a terrific job, especially through Instagram. Each year I receive emails and phone calls from alumni that I haven't connected with in a while – it's such a blessing to hear about what they are doing, "whom they have become", and how the SCSJ played a role in shaping them and how they now impact the world."
--Ken Reed-Bouley, Director, Schlegel Center for Service and Justice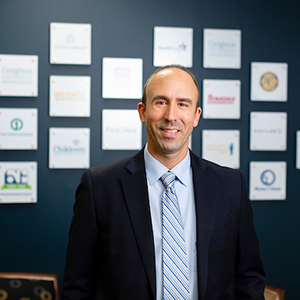 "I will definitely be participating in Giving Day. I am excited to see the list of organizations and programs that will be raising funds this year. It is amazing to see all the support of what we love most about Creighton, not only from our generous alumni, but also from our faculty, staff, and students. The day personally gives me a sense of pride as both a Creighton employee and an alum."
--Jeremy Fisher, Director, John P. Fahey Career Center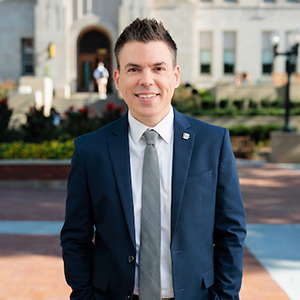 "I have ordinarily been involved as the leader of the Creighton University Chamber Choir. The students and I very much enjoyed going 'live' on social media during one of the early Giving Days. Patrons and friends got to see the incredible talents of the Chamber Choir, and it certainly gave some immediate incentive to support the high-quality arts education that the students were participating in. I love seeing the different groups of people supporting these students, from parents, to faculty and staff, to the students themselves and community patrons for whom our concerts are their only interaction with Creighton University."
--Dr. A. Barron Breland, Vice Provost, Faculty & Academic Affairs & Dean of the Graduate School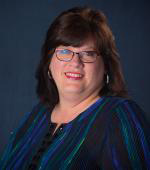 "During one of the first Giving Days I volunteered to staff a table in front of Hixson Lied. Our assignment was to offer coffee and donuts to students, faculty and staff. Secondarily, we worked to raise awareness about Giving Day. I think of Giving Day as a day of gratitude – for the students I see blossoming every day, for the colleagues with whom I work, for being able to do a job I love at a place that exists to serve others. The day creates a sense of excitement for me that, by participating in my small way, I am part of something greater."  
--Brigid Bidrowski, Director, Alumni Relations, School of Pharmacy and Health Professions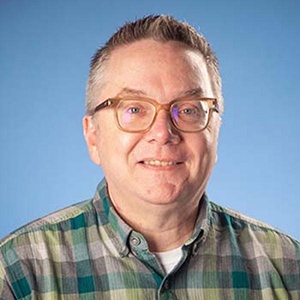 "I have participated in all of the Giving Days either donating or helping to develop a University Library challenge. The day is important because it really does make a difference and Giving Day is a way for Creighton to serve our communities. I also like to engage with donors on Twitter, it's so great to see the social media challenges and posts from alumni, faculty, staff, and parents."
--David Buffington, Senior Library Specialist and Technology Specialist, University Libraries