Creighton just made history and you made it possible!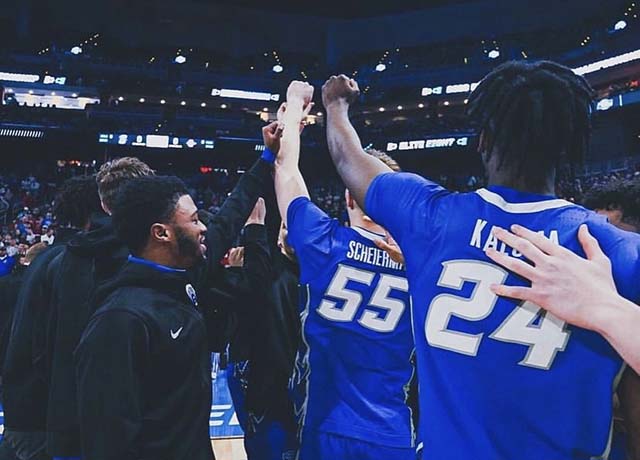 As the amazing journey of this Creighton men's basketball season comes to an end, we're so incredibly grateful — to our alumni, friends and parents — for sticking by our side every step of the way.
Creighton fans like you know how to show up. You attended watch parties and pregame events around the country. You shared your love for Creighton on social media. You didn't miss a single play, packing the CHI Health Center for every home game and tuning into radio or TV broadcasts whenever the Jays were away. And thanks to your dedication and passion, this team soared to even greater heights in a season no fan will soon forget.
Show your Bluejay pride once more and commemorate this historic run with a limited-edition Sweet Sixteen sticker. We'll send you one when you make a gift of at least $16 to Creighton Athletics by midnight on April 3.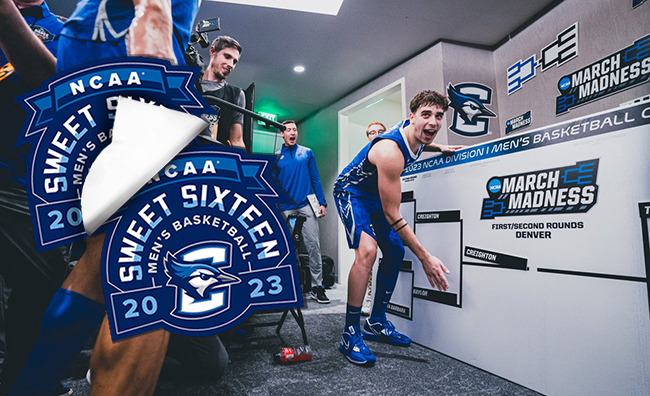 Get your sticker.
Gifts of all sizes add up to make a big difference for the outstanding coaches and student-athletes across all 14 of our Bluejay programs.
Once again, thank you for your support. Go Jays!