Let's keep in touch
Our recent alumni — those who have graduated in the last decade — have a great number of ways to stay involved with the University. As a Creighton alum, you are forever a part of this community, and we hope you'll keep in touch.
Update your info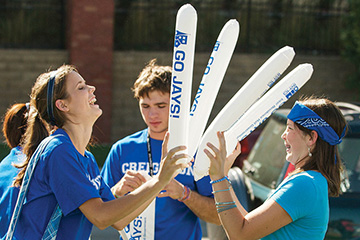 Keep us up to date on your info, and we can keep you informed of all alumni news and University events in your region. Please update your contact info.
Attend an event
Our watch parties, happy hours and pregame gatherings are a great way to keep in touch, make new friends and grow your professional network.
In-person events are on hold due to COVID-19, but in the interim we'll be hosting a series of fun virtual activities, including book clubs, trivia nights and more! Check out our upcoming events.
Stay connected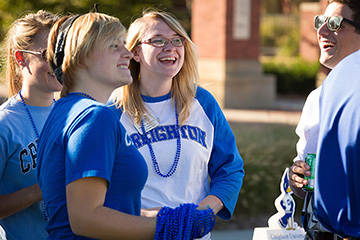 Wherever you are, Creighton offers alumni many ways to stay connected with the Bluejay community.
Have questions?
Contact the Alumni Relations Office at 402.280.2222 or alumni@creighton.edu.
Recent Alumni Advisory Board
Our board advises the University on strategies to engage alumni who have graduated within the last 10 years. Board members engage with their fellow alumni through such events as happy-hour get-togethers, watch parties, pregame events and many other networking opportunities.
Board Members
Maria L. Carlson, BSBA'11
Stephanie J. Eckland, BSBA'11, MBA'16
Thomas E. Eckland, BS'12, PhD'18
Jill M. Fahrer, BSBA'16
Emily R. Jewell, BSBA'10
Elizabeth A. Kelsey, BSN'11, MSN '15, DNP'17
Timothy J. Kestel, BS'09, MBA'12
Megan E. Lutz-Priefert, BSBA'13, JD'15
Patrick W. Lynch, BSBA'11
John T. McCoy, BA'15, MA'16
Cameron R. Nath, BSBA'11
Kayman A. Nixon, BSBA'17
Matthew E. Novotny, BSBA'13
April L. Payne, BA'12
Taylor J. Stormberg, BSBA'13
Ryan J. Stubbendieck, BA'10
Desiree N. Tripp, BSBA'11
Alexander J. VanAckeren, BSBA'17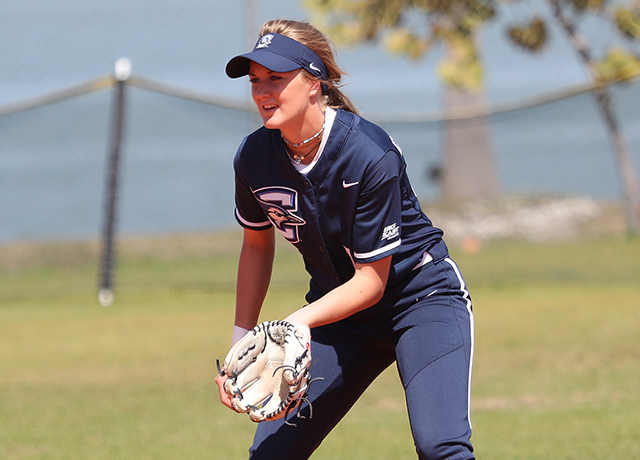 Until recently, Kaitlynn Hunt, BA'20, didn't know she'd earned dual degrees at Creighton — one in the classroom, one on the field.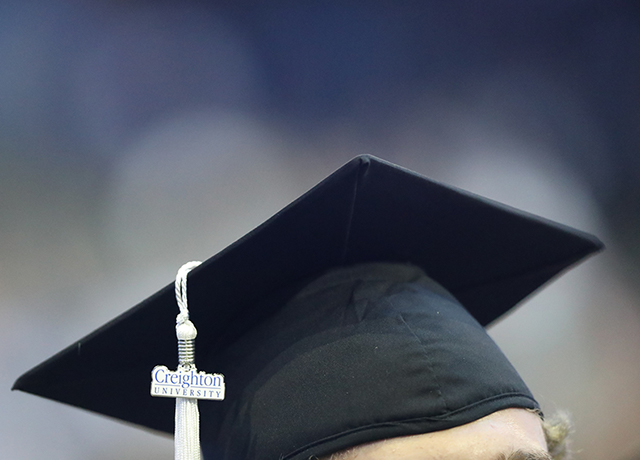 Words of advice, wisdom and encouragement to the newest members of the alumni community.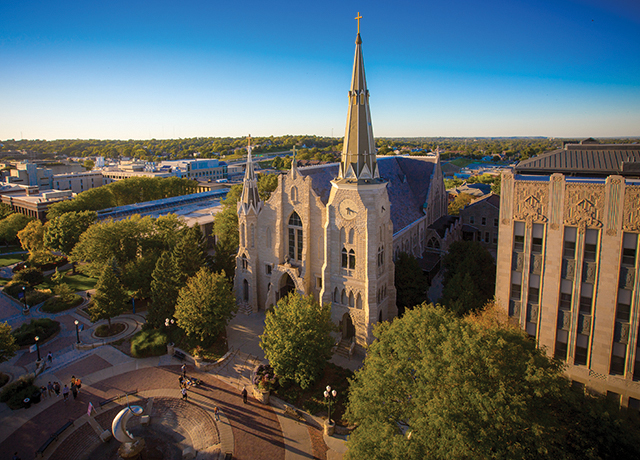 On March 3, thousands of Bluejays came together to make this our biggest Giving Day to date, with a total of nearly $936,000. Nearly 2,900 donors made gifts to Creighton in just 24 hours.