The National Black Alumni Advisory Board (NBAAB) celebrates the voices and experiences of Black alumni at Creighton University. The Board is committed to serving as a resource for Black students and moving the University toward greater equity, diversity and inclusion at all levels.
Board members
Bridget A. Hadley, BSBA'88, President
Troy J. Beaugard, BSBA'89
Dr. Robbie Bishop-Monroe, DBA'19
Jason D. Brown, BA'18
Dr. Lori Bryant, BS'95
Samori Coles, BSSBA'95
Aaron D. Conley, BA'95
Brenda Warren Council, JD'77
Eric T. Dantzler, BSBA'95
Latrice Davis Smith, BSW'99
Westin Givens, BA'14
Leonard D. Gordy
Abiola A. Kosoko, BA'09
The Honorable Darryl R. Lowe, JD'84
Terri D. McAlister-Sanders, BA'78
Shannon D. Melton, BS'09
Emily F. Miller, BS'75, MSEDU'78
Kayman A. Nixon, BSBA'17
Dr. Michael Reed, BS'91, MD'96
Dr. Alvin Samuels, BS'10, DDS'15
Shawntal Mallory Smith, BA'97, JD'00
Yvonnda Summers, BSBA'11, MS'14, JD'14
Ex-Officio Voting Member
Sarah Walker, Vice President for Equity, Diversity and Inclusion
Ex-Officio Non-voting Members
Frank Hayes, BSBA'75
Chris Rodgers, BA'92, MBA'99
Other
Devin Owens, Director of Equity, Diversity and Inclusion – Alumni and Corporate Engagement
Our mission
The mission of the National Black Alumni Advisory Board shall be to advance the interests of Creighton's Black community, to promote academic excellence and to commit to building a lifelong relationship between Black alumni and the University.
The Board seeks to:
Be an active resource for Creighton University's Black student body.
Advocate for Creighton to instill a culture of diversity, equity and inclusion at all levels of the University.
Be a vehicle for professional development and social networking among Black alumni, and to encourage alliances with Creighton alumni across the country.
To provide scholarships to current Black students and to potential Black students seeking to attend Creighton.
To be a cultural connection to the Black community, the greater Omaha community and Creighton University.
To support campus recruitment and retention efforts at the student, faculty and board levels at Creighton.
Learn more about diversity and inclusion at Creighton.
Stay connected
Creighton embraces the diversity of its alumni community, and we host regular events and service opportunities for our Black alumni. Interested in learning more? Contact alumni@creighton.edu.
Contact Alumni Relations
University Relations
Alumni Relations Office
402.280.2222
alumni@creighton.edu
Creighton Alumni Representative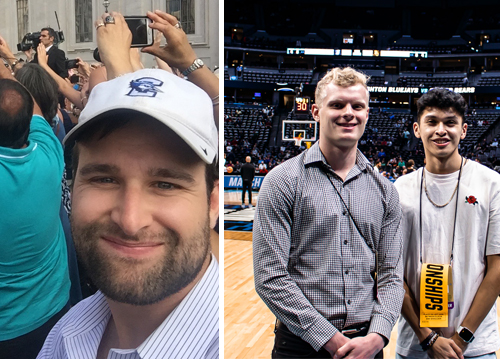 Not every student newspaper has the budget to send student reporters and photographers to the tournament, but two donors made it possible for the Creightonian.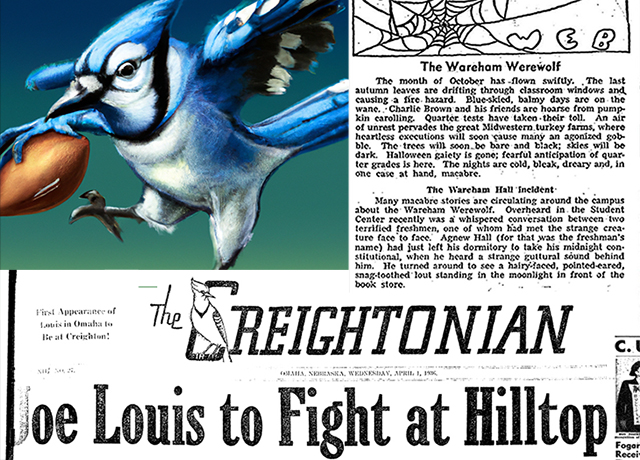 In honor of April Fools' Day, we put together a list of the hoaxes, jokes, goofs and pranks that have taken place at Creighton or were at least affiliated with the University.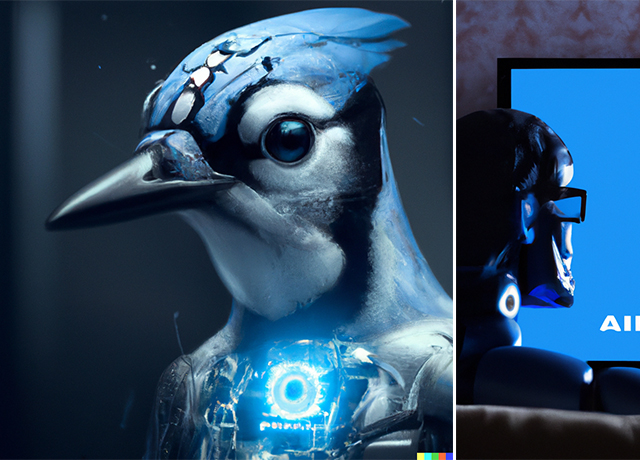 ChatGPT: "Don't miss out on this eye-opening conversation!"